We're big-time into bullet journaling over here. I mostly use my bullet journal for to-do lists, tracking my fitness habits and jotting down notes and things to remember. Cori on the other hand takes bullet journaling to the next level with beautiful monthly and weekly planning spreads, detailed habit tracking, lots of decorative stuff and much more.
There are a few others in our Morning Focus group that use journaling and bullet journaling in their home and work lives. So, we decided to host a session dedicated to sharing information and ideas about bullet journaling.
In the presentation, Cori and I walk through the basics and talk about how and why each of us use bullet journaling.
Check it out on YouTube.
Table of Contents / Quick Links
Other important points and ideas
---
Also, download this quick reference that lists the basic supplies needed for getting started. It also provides a list of books, websites and makers and a cheat sheet.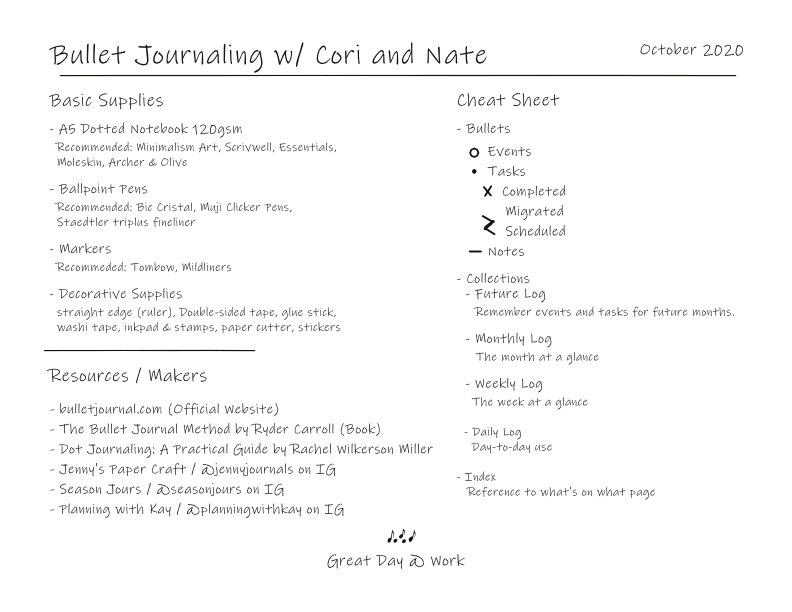 ---
Hero Photo by My Life Journal on Unsplash